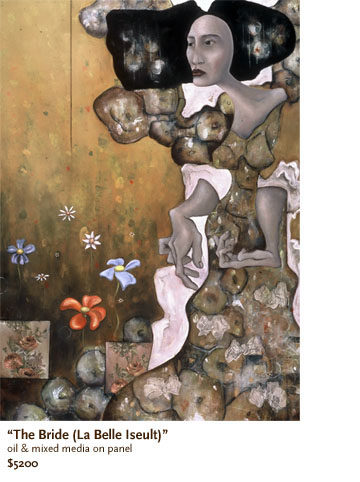 About the Artist

Having experimented with various mediums and techniques, Harper has returned to and improved upon his classical training, melding his knowledge of early twentieth century painting with classicism to create his own style of Magical Realism.

To this end, Harper relies on the apposition of either highly decorative or mystical backgrounds with naturalistic portraiture or unearthly figures to create unique and vibrant works. Such pieces mark not only a return to figuration, but more broadly speaking, a return to portraiture and the painterly recording of real people with real psychological states and lived consciousness.

He continues to distort and stylize many of his figures, however, and his thickly worked and textured backdrops add decorative and whimsical variations to his pieces.
About Art at Adsoka


Adsoka values creativity and celebrates its positive influences in the community and beyond. Art at Adsoka is a way we express our support for the arts in the Twin Cities.

If you are interested in scheduling a show in our space, please send your artist statement + samples of your work.